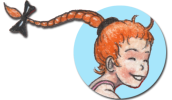 Learning colors is the theme of this book realized... with colored pencils! It is suitable for small children from 2 ½ years old, but also for older children because of its different levels of reading.
It follows the adventures of a little girl, Alice, who learns to recognize in the course of her adventures the six elementary colors. These are associated with nature: Blue: water from the sea; Green: leaves of trees; Yellow: the sun, of course; The orange: guess; Red: the field of poppies; The purple: the precious stones.
Funny scenes strike the imagination of children. The objects used, which serve as transition between each color, are part of the playful universe of the smallest. They all have a fascination with them: buoys to play in water, balloons to jump, balloon to inflate, the trick that makes bubbles, the umbrella to shelter from the rain, the shovel to dig.
The magician's magic wand works wonderfully in all circumstances. It takes the shape of the situation, it announces the color to come, and shines with all its lights whenever a dominant tint permeates the environment (1 page out of 3).
The succession of the different shades obeys the following principle: 1 = blue; 2 = green; 3 = yellow; 4 = orange; 5 = red; 6 = purple. Green is the mixture of blue and yellow, orange is yellow and red, and violet is the combination of red and blue. The circle is complete. 
Yet, this logic is not enough to build a narrative. This is also the culmination of a reflection animated by an invisible thread.